Where the Money Goes
From Steven Leach, MD, Director of the Dartmouth Norris Cotton Cancer Center:
All of us at the Cancer Center are extremely grateful for the ongoing support received from Prouty people across the country. Our Cancer Center researchers, doctors, nurses, and staff play a critical role in improving health across our region, and our Cancer Center is among the select group that the National Cancer Institute designates as a Comprehensive Cancer Center, meaning that it achieves across the board excellence in cancer treatment, research, prevention and education.
It is our commitment to you that all donations raised through The Prouty™ will be used under my direction to advance cancer research, improve cancer treatment protocols, develop strategies for cancer prevention, provide supportive services for patients with cancer and their families, and facilitate otherwise unfunded endeavors in cancer research, education, and translation of research from science to patients.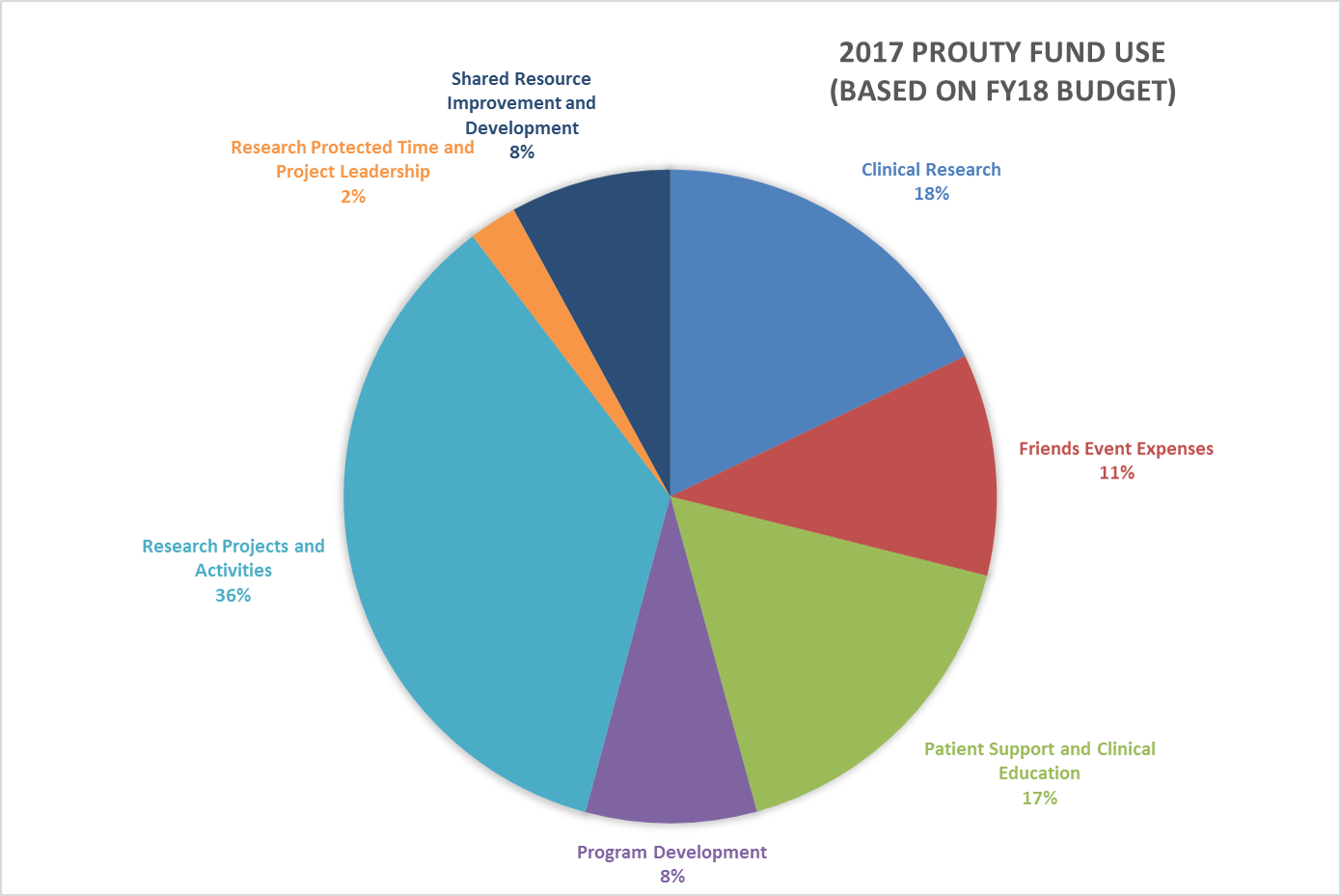 For more information on each of the elements of the pie chart click here